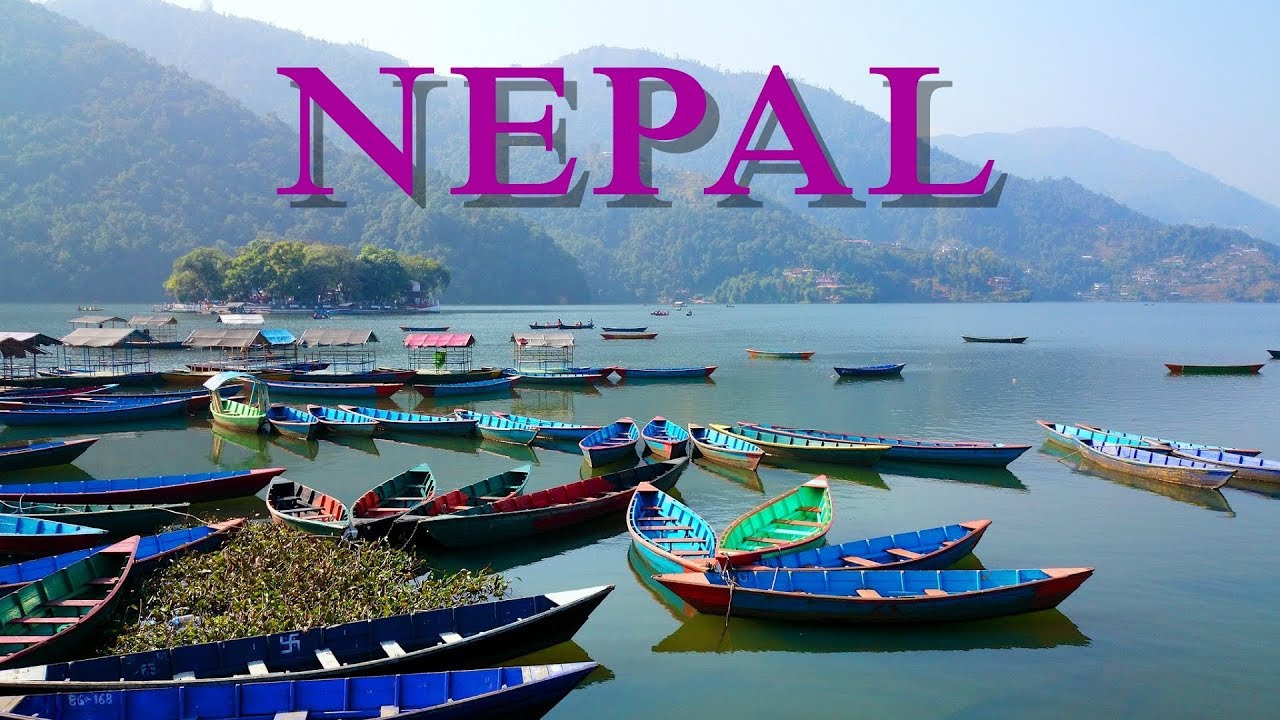 Tourist places of Nepal
Nepal is a heavenly place blessed with natural wonders in each step with diverse geographical, cultural, and climatic conditions from plain Terai to mesmerizing Mountainous region. Great ancient temples and monuments also speak louder about the historical and cultural richness of the country. Several attraction factors lure tourists from all over the world. Some come to visit astonishing scenic places while others come to dive into the typical cultural diversity of Nepal and for spiritual awakening.
For adrenaline junkies, this country offers lots of adventurous activities like bungee jumping, paragliding, rock climbing, mountain climbing, etc. The best part is, you can get all of these experiences at a very affordable price with the great hospitality of always smiling Nepalese people. Visiting Nepal can be a life-changing experience. Want to know more about Nepal? Keep scrolling through; some of the famous tourist places of Nepal are given below.
Kathmandu- City of temples
Kathmandu; the capital city of Nepal is the starting point for foreign tourists and almost every foreign visitors spend at least a couple of days here. The city piles up many ancient temples, monasteries, and historical places in a rhythm. It is the best place to explore city life along you can get the authentic cultural touch of a different ethnic group living here to some extent. The devastating earthquake that happened in 2015 had damaged some historical treasures but now most of the damage has been repaired. Here are some famous tourist places of Kathmandu valley that you can visit on your trip to Nepal.
Pashupatinath temple
Pashupatinath temple is one of the ancient, historical, sacred, and most renowned temples for all devotees from all over the world. It is one of the UNESCO world heritage sites (listed in 1979) of Nepal and is located at Gaushala , Kathmandu. The sacred river Bagmati flows close to the temple. Thousands of pilgrims come to worship lord Pashupatinath also known as Lord Shiva to receive the blessing of divine deity in this iconic temple of Nepal. Inside the temple area, there are lots of different ancient 'Ashrams', and temples. On Maha Sivaratri thousands of devotees from all over the world visit here. Major attractions for visitors are Golden Gajur(Spire) of the temple, Shiva linga, spectacular sculpture on walls, windows and door of ancient temples, and Panch Deval complex. One should visit the temple at 6 pm for the famous Evening Aarati.
Pashupatinath temple
Boudhanath Stupa
The Boudhanath Stupa is one of the largest spherical stupas in the world popularly known as 'Khasa Chaitya'. It is located just outside Kathmandu valley about 7 km northeast of the valley. It is one of the most ancient prominent pilgrimage center believed to be a 6th century or possibly even earlier monument of Nepal. It is also one of the world heritage sites listed in 1979. Boudhanath Stupa is a symbol of enlightenment and five Buddhas represent five elements- earth, air, water; fire, and sphere from each different shape and their unity contemplate the structure of the universe itself. It is well known across the globe due to the largest unique structure. Thousands of locals and Tibetan devotees visit this place for spiritual awakening and meditation.
Boudhanath Stupa
Swayambhunath Temple
It is one of the prehistoric and ancient shrines located in the Kathmandu valley. It is also known as the monkey temple. This temple is famous among Buddhist devotees. This temple was found to be made in the 5th century by the great grandfather of king Mandev. If you are planning to visit Nepal then make sure to add this temple to your list.
Swayambhunath Temple
National Museum
It is the place for those who love exploring the past stories of places and interested in history. Here, you will get to know about the history of Nepal. The museum contains art craft of the past that gives you some glimpses of glorious history of Nepal.
National Museum
Garden Of Dreams
Garden of Dreams is a paragon of neoclassical architecture and one of the famous places in Kathmandu valley located in Kaiser Mahal.
It was built in 1920 and is also known as the Garden of Six Seasons.It contains an amphitheater, pergolas, three pavilions, ponds, and urns. It is the best place to relax while looking at the beautiful artificial creatures. During the evening the garden looks even prettier due to moonlight.
Garden of Dreams
Durbar square
It is enlisted in the world heritage site and represents the marvelous architecture and cultural richness of Nepal. It is the best place where you can go in the evening and spend some time with your family and loved ones.
Durbar Square
White monastery
As the name indicates, this monastery is white and is beautiful. This place is famous for its heavenly views along with religious importance. You should visit this place to get peaceful feeling and reviving hour with your loved ones.
White Monastery
Hanuman Dhoka Temple
This temple is one of the ancient and historical places of Kathmandu and is part of Durbar Square. The statue of Hanuman is at the entrance (dhoka) that dated back to 1672 that's why it is called Hanuman Dhoka Temple. This temple was used by Malla kings to rule the country.
Pokhara –the city of lakes
Pokhara is one of the most beautiful scenic places blessed with beautiful natural creations located about 200 Km away from the capital city Kathmandu. It is also known as the city of lake and is the gateway to the Annapurna region, Himalayas, and also Jomsom for trekkers. The city sets at the base of a foothill and the beauty of the city are enriched with the astonishing mountainous -Dhaulagiri, Annapurna I, Manaslu, and many more. It is the best place to relax for trekkers before or after their hike. Tal Barahi temple, Peace pagoda, Phewa lake, Mahendra cave, Siddha cave, Davis fall etc are the best tourist places of Pokhara.You can spend a day by boating on Phewa Lake, visiting Peace pagoda, International mountain museum, and many more.
Pokhara is a popular spot for adventure lovers too. It offers paragliding in Sarangkot, hot air balloon, trekking, and also recently bungee jumping in Parbat, Kusma where you can rich within few hours of drive from Pokhara.
Phewa Lake
Phewa Lake is the second largest Lake in Nepal and is located on the southern side of Pokhara. It is capable of alluring people from all over the world due to its scenic and picturesque view. At the center of lake, there is a holy temple- Talbarahi. You can go to the temple by boating in the lake. Phewa Lake is famous for boating, sunset view, fishing and also you can rent a bicycle. The lake is well managed and lots of hotels have been set up around the lake area. Try spending a night near Phewa Lake – you will get the heavenly feeling.
Phewa Lake
Davis Falls
It is the most popular waterfall in Nepal located in Pokhara. It is locally known as 'Patale Chango' which means underground waterfall. It is the mysterious waterfall that is formed into an underground tunnel by repeated hitting the bottom. Name is given in the memory of drowned women Davi from Switzerland who had come to visit here with her husband in 1961. The waterfall passes through the Gupteshwor cave. Many people visit this historical place and try their luck by tossing the coin and and making a wish that they want in life.
Davis Falls
Mahendra Cave
It is one of the famous tourist destinations and is well known for the picturesque structure, located north of Pokhara. This cave is made up of limestone and very rare to find this type of cave. This is one of the reasons that it attracts many tourists throughout the year. The cave contains a statue of lord Shiva inside.
Limestone Cave- Mahendra Cave
 Siddha Cave
It is the largest cave in the country which is 437 meters deep located on the way to Pokhara on Prithvi highway. The cave is shaped in cathedral form. It is made with stalagmites and stalactites. You can also reach to this place after about an hour of a trek from Bandipur or directly from the highway.
Nepal's largest cave- Siddha Cave
Rupa lake
If you are looking for a romantic place to spend with your significant others then it is the best place to enjoy and relax in the lap of nature. It is the pristine lake of Nepal and you should visit with your family and friends and enjoy the view. You can reach here by taking a bus from Pokhara to Begnas Lake and from there boating to reach the lake.
Mesmerizing Rupa Lake
Chitwan – wildlife viewing and jungle safari
Chitwan district is located southwest of Kathmandu valley and close to the Indian frontier. It has a tropical climate suitable for most of the wildlife. It is the perfect place for travel junkies looking to experience something new. This place is the major attraction for jungle safari, wildlife viewing, for diving into Terai Tharu people culture and their lifestyle by visiting the local villages and museums.
Chitwan national park is the first national park of Nepal built over 952.63- square kilometer area in 1973. It is also enlisted in the UNESCO world heritage sites. The park is a habitat for many endangered to rare species like One-horned Rhino, Bengal tiger, Sloth bear Etc. River and streams are the inhabitants of crocodiles and dolphins. This place is also a paradise for ornithologists as you can see more than 500 species of birds here. You can go on Jungle safari on the Elephant and observe the wildlife from near.
Besides Chitwan national park, there are many popular places that you can't miss after coming to Chitwan. If you have a couple of more days then do visit CG temple, 'Bisahajari Tal', Tharu cultural museum if you want to get the full enjoyment of your trip to Nepal.
One-horned Rhino at Chitwan National Park
Sagarmatha National Park
Sagarmatha national park is located in north-east Nepal about 135 km away from Kathmandu. It is one of the masterpiece locations on the earth that offers majestic Himalayan views along with greenery and wildlife in one place. This park is home to several endangered to rare species in the world. It is also one of the world heritage sites. Every aspect of fascinating natural beauty are preserved here. You will be amazed by seeing varied flora and fauna living on the spectacular landscape, deep ravines, mighty Mount Everest along with other lofty peaks views, and Himalayan glaciers.
Birdlife international has referred to this place as an Important Bird Area. You can see thousands of endangered and rare bird species like Himalayan Monal, Blood Pheasant, Snowcock, Red-billed Chough, and the Yellow-billed Chough. Similarly, you can observe a range of wildlife such as Musk deer, Himalayan Tahr, snow leopards, Ghoral, weasels, wolves, etc. It is one of the best tourist places in Nepal that you should definitely visit in your lifetime.
Sagarmatha National Park
Lumbini
Lumbini is the most sacred birthplace of light of the Asia-Gautam Buddha. It is one of the world heritage sites located in Kapilvastu district about 2500 Km from Kathmandu. It is the pilgrimage region where Buddhist pilgrims from all across the globe visit to follow the Buddha's path and enlighten their life. It is a worthy departure on the route from Pokhara to Chitwan.
It is believed that Buddha was born inside the Mayadevi temple which is depicted by an ancient 2nd century-old stone relief interpreting Gautam Buddha's birth. Also, all the boundary wall of the garden of Lumbini speaks the same. All the temples and monuments represent Buddhist architecture and constructed in such a manner. Lumbini is the holiest place for Buddhist people. A lot of people come to Nepal only to visit the Birthplace of Buddha. It is also a perfect place for those who are into yoga and meditation. It has huge historical importance and is protected by the Ancient Monument Preservation Act. The main attractions of Lumbini are Ashoka Pillar, Maya Devi temple, Bodhi tree, Lumbini Museum, Japanese peace stupa, Buddhist temple, Lumbini International Research Institute, and many more.
Maya Devi Temple-Lumbini
Mount Everest
Mount Everest is the highest mountain in the world and its summit reaches 8,848.86 meters (29,032 feet) high from the sea level. It was first climbed by legendary Edmund Hillary and the Sherpa Tensing Norgay in 1953. Since then trekking and mountain climbing in the Mount Everest area have become popular.
Every year thousands of mountain climbers and trekkers are lured by majestic Mount Everest. Various routes are available according to comfort, time, and budget to reach the base camp. If you are not much of a trek person then you can hire a private helicopter and enjoy the greatest Mountain View. Most of the climbers or trekkers hire guide and come via travel agencies but solo trekking is also done by few tourists. The most favorable hiking seasons is during spring (March to May) and fall (September to December).
Highest peak of the world-Mount Everest
Nagarkot
It is one of the popular tourist places of Nepal located only 32 Km away from Kathmandu. This place offers mesmerizing Himalayan views. It is the best place for those people who want to see Mount Everest but not much of a trek person. It is also famous for its magnificent sunrise view. On a clear morning you can enjoy the view of golden sun spreading love on Himalayan peak. Nagarkot is also popular for trekking, Mountain biking, and beautiful dense pine forest. You can directly go to Nagarkot in 4-hour vehicle tour. But, nowadays trekking has also become popular due to the short and beautiful trekking routes. Nagarkot is the place where lazy travel can get to see the world's highest peak from the hotel rooms or hill town in the clear morning.
Nagarkot
Rara Lake
If you want to get the heavenly feeling on earth then start packing for Rara. It is the most beautiful pristine unspoiled lake. This is not the place for those who are looking for all cities facilities. It is the perfect place for those who want to get away from hustle bustle city life and want to relax in the lap of nature. You will be amazed by the beautiful scenery, pine forests, walking wild horses everywhere carrying luggage and people, and most importantly the lake.
It is situated in the far-western part of Nepal in the Jumla and Mugu district near the Tibetan border. It is the perfect place to sit, relax with family, read a book, or writing a journal. The place is full of positive peaceful energy and you should definitely add this place to your bucket list.
Nowadays charm for Rara Lake has been increased. You can spend your day by riding a boat in the lake, hiking to Murma viewpoint where the whole lake can be seen, and riding a horse.
Rara Lake
Ilam
Ilam is the most popular hill station of Nepal located about 600 Km east of Kathmandu. It is renowned for the beautiful tea garden in the world. Besides this, Ilam provides natural habitat for endangered Red Panda and also for different species of animals and birds. The spectacular Himalayan views, sunrise over the snow peaks, symmetrically arranged beautiful tea gardens are the major attraction for tourists. Some of the popular places of Ilam are Shree Antu, Sandakpur, Kanyam, Fikkal tea gardens, Mai Pokhari, Pathivara, etc.
Antu or Shree Antu Danda is one of the virgin destinations of Ilam from where you can see spectacular Everest and Kanchenjunga Mountain and also beautiful sunrise in the early morning.
Ilam
Janakpur
Janakpur is one of the most popular tourist places having its own Mithila culture and also center for Mithila art. It is located in the southern Terai region of Nepal and also popular as the city of ponds. Janakpur contains about seventy ponds that make the place even more mesmerizing and beautiful.
Ram Janaki temple is the center of attraction of Janakpur. In Ramayana, Janakpur has been mentioned as the birthplace of Sita; also Ram and Sita visited for the first time and got married here. It is the holy site for Hindu people and devotees from all over the world come to visit.
Dhanushadham is another religious site of this region and believed that it is the place where Ram broke lord Shiva's bow to win Sita's hand in marriage. Also,it is believed that the fossilized fragment of the broken bow still preserved here. Other attraction sites are Jaleshwor, Ram Janaki Vivah Mandap, Dolakha Bhimsen temple, Ganga Sagar, Dhanush Sagar, Ratna Sagar Temple, and many more. Besides religious places, Janakpur is also rich in its culture, art, and unique history. Mithila art is popular all over the world.
Ram Janaki temple
Mustang
Mustang; one of the pristine regions, is situated at an elevation of 3,840 meters in the Northwest part of Nepal. It is the best place for those who are seeking a vacation in the beautiful Himalayas away from city life. Mustang is mainly famous for trekking, sightseeing of mountains, picturesque valleys, cycling, rock climbing, horse riding, Thakali food, Apple, etc. Also, visitors can get to know about the lifestyle, day-to-day routines, and customs of mountain people. Moreover, Mustang is divided into – upper and lower mustang.
Lower mustang is occupied with lovely apple field (Marpha ), hillsides covered with colorful mainly red and pink rhododendron, tropical alpine and coniferous forest. Upper mustang is not so rich in vegetation mainly famous for trekking, hiking trails, thousands of years old monasteries, rocky and arid landscape, caves,etc. The rocky highland is also suitable for rock climbing.
Mustang offers some beautiful cities such as Jomsom, Kagbeni, and Lo Manthang.
Muktinath Temple is also popular holiest pilgrimage site both for Hindus and Buddhists people. During the winter season this region is covered with snow. You can also enjoy the panoramic views of many higher mountains such as Mt. Annapurna (8,091 m), Mt. Dhaulagiri (8,167 m), Nilgiri Himal (7061 m) etc.
Muktinath Temple
The Bhote Koshi Gorge
Nepal is not only rich in natural beauties but also the best place for adventure activities. Bungee jumping in Bhote Koshi is the best thing for adrenaline junkies. The gorge is 160 meters in height, making it the highest bungee jumping spot in Nepal and also in the world. It is situated near Nepal – Tibet border area.
Bungee jumping is done under the supervision of experts from the suspension bridge (longest suspension bridge in Nepal). You will get to experience a heart-throbbing adventure along with jaw-dropping views while flying below the bridge. You will be thrilled after seeing the white crystal clear water of Bhote Koshi River from near.
Bungee Jumping in Bhote Koshi
Koshi Tappu Wildlife Reserve
It is one of the best places that you can't miss to visit in Nepal. It is located in Bhairahawa and paradise for ornithologists. As you can see more than 500 bird species in the wildlife reserve. It is also a home to diverse flora and fauna.
Koshi Tappu Wildlife Reserve
Chitlang
If you are planning to do some daring excursions then you must visit the beautiful village dominated by Newari people. It is located in the Makawanpur district, near fromKathmandu. it is best known for hiking and a beautiful trekking trail along with a habitat for over 100 bird species that make the surrounding more refreshing with the chirping sound.
Chitlang
Phulchoki
It is the best place to visit in winters for those who are crazy about snowfall. It is a one-day trek away from Kathmandu. Phulchoki is not only famous for beautiful snow-covered land but also famous for adventurous activities like hiking, trekking, and mountain biking.
Phulchoki during winter
For a travel junkie the journey is incomplete without tasting the local cuisine. Nepal is not only rich in natural diversity but also rich in delicious and mouth melting food. So, don't forget to taste local foods Nepal on your visit.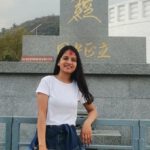 Name- Tirsana Khadka
Adress- Pokhara Nepal