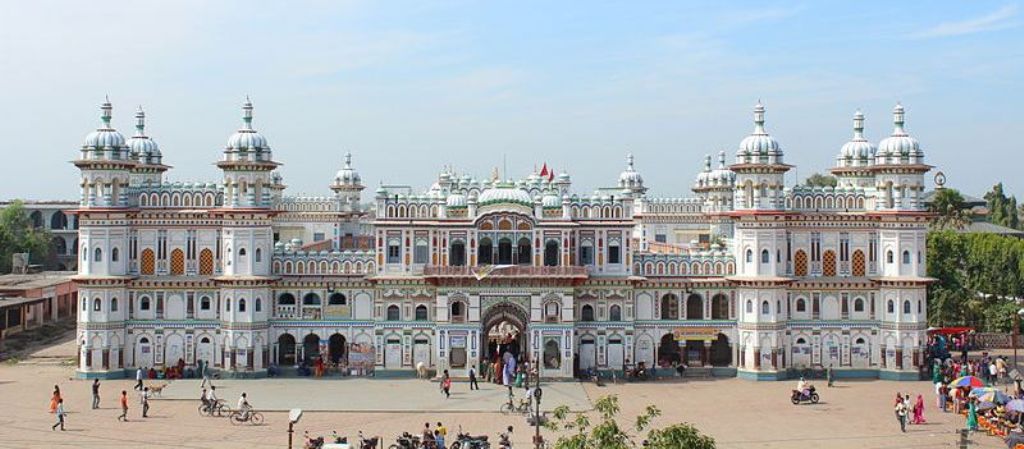 Mithila in Nepal
Nepal is rich in ethnicity and cultural diversity having a complex mosaic of beliefs and customs from lowland Terai to the Himalayan region. Mithila region has a glorious ancient history in Nepal. Mithila was one of the ancient kingdoms, also known as Videha, and was ruled by King Janak. It is believed that the Janaki temple was the palace used by King Janak to rule in the city which is now known as Janakpur. Goddess Sita, daughter of Janak married God Ram; in the Janakpur.
Eastern Terai region is dominated by Mithila culture and they have their own language, the Maithili. They communicate with each other in this language. Besides language, they are rich in culture, tradition, ethnicity, cuisines, from other communities. The majority of Maithili are Hindus and worship Shiva, Shakti (goddess of power), and Vishnu. They are best known today for their mystifying and dazzling naive art produced mainly by the women in their community.
Area coverage
Maithili people are scattered all over the country but the eastern Terai part of Nepal is referred to as the Mithila region. Maithili people are most abundant in mainly Siraha, Saptari, Sarlahi, Dhanusha, and Mahatorri district. Among these district Janakpur, Dhanusha is known as the center for Mithila culture where you can see the sculptures and ancient hand arts in the walls of houses and temples. They also live in some parts of India which are touched by the border of Nepal. In general, people living in the Terai region is dominated by Mithila. They have their own social norms, values, and own identity which is completely different from the people of the hilly and mountainous region.
Culture
Mithila has its own unique and ancient culture making them different from other ethnic groups of Nepal and its rituals give us the message of unity and diversity. The majority of Maithili people are Hindus. They celebrate all the festivals just like other Nepalese throughout the year but Janaki/Ram Navami is the special festival for Mithila people. Chhat Puja is also one of the major festivals for these people where they celebrate by worshipping the Sun. Mithila includes various caste affiliations within its community such as Brahmins, Kayasthas, Rajputs, Baniyas, Ahirs, Kurmis, and many more.
.
The paintings and hand art made by Mithila women are popularly known as Madhubani art. Mostly bright colors; red, yellow, and black are used which makes the painting more attractive. They utilize mainly locally available products for the color. They use flower petals and turmeric for yellow, local clay for red, and soot for black color. Almost every woman makes such handicrafts and painting to decor their houses and also for festivals by using locally available cheaper products. Their art narrates religious and mythological events. Mithila culture is known worldwide due to their spectacular paintings that symbolize brotherhood, respect, and human existence through the paintings. Enigmatic hand arts and design drawn in the clothes and house walls mesmerize every people
.
Besides the painting, they have their unique dress and dance which make them unique and beautiful. Maithil people worn headgear which is also known as Paag or Pagadi which symbolizes honor and respect among people. They have unique dances Jhijhiya and Domkach. Jhijhiya is the cultural dance dedicated to Goddes Durga and is performed at the time of Dashain. Domkach is a popular folk dance of the Mithila region. Mithila culture is also rich in cuisine and has different recipes for different occasions.
Economy
The majority of Maithil live in the eastern Terai region which is the fertile land of Nepal. So the Mithila people are engaged in the agriculture sector. Terai is known as the breadbasket of Nepal and all credit goes to the hardworking Mithila people. Mainly they produce rice, sugarcane, wheat, seasonal vegetables and supply these products all over the country.
Tourism is also one of the main sources of income generation among Mithila people. Janaki temple is the most popular pilgrimage site in the Mithila region that attracts thousands of tourists every year. This temple is also known as "Nau Lakha Mandir" (nine lakh) and is located in Janakpur. It is believed that Sita got married to Ram in this temple. Besides the Janaki temple, there are lots of famous tourist destinations that lure many domestic as well as international tourists. Many foreign art lovers come to learn ancient Mithila art and paintings.
In past, Mithila art was only confined to the home and wall décor. But, now Women of the Mithila community are gaining popularity in different countries like the USA, Australia, UK, and Russia by their enigmatic paintings. Their art has been renowned at the national and international level among art lovers. Many Mithila women now are drawn towards art entrepreneurship. Mithila art pattern is now has found its way on many items like cushion covers, bags, mugs, crockery, etc. It is becoming one of the major livelihood opportunities.
Nevertheless, the Mithila community is discriminated against and dominated by the government. The people are struggling and deprived of equal participation. There is still a lack of equal involvement in the government sector which includes governing and directing the nation. Despite having ancient glorious history, the city has lost its immense traditional knowledge in the name of modernization. The Mithila region of Nepal although rich in ancient art but prevail ignorance, superstition, poverty, and backwardness. In the sacred and pious land of Goddess Sita, many women have been facing atrocities, exploitation, and domestic violence. Many women have to lose their life due to the evil dowry system.
To promote sustainable development, the agriculture sector should be given prime importance along with conservation and preservation of culture and ancient art. It is necessary to focus on infrastructure development to enhance agricultural production. Chure area conservation is the prime factor that will ensure the whole ecology and natural resources of Mithila. Also, the campaign has been launched with the motto of 'save the daughter and educate daughter'.This has also helped in the improvement of women's status in society.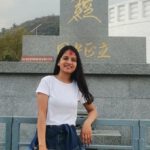 Name- Tirsana Khadka
Adress- Pokhara Nepal